Our loyalty program is a special billing system
All advertisers who submit ads to us are offered the opportunity to participate in our loyalty program, which is conditional on the publication of 1 advertisement for a minimum of 3 months.                 
Advertisers receive a gift from reklessonline.com u.n. positions that are entered into a special clearing system in chronological order.
.
Position allocation:
- 1 position for a 3-month subscription
- 2 positions for a 6-month subscription, plus 1 bonus position
For a 12-month subscription, we will give you 4 positions plus 2 bonus positions after registration and receipt of the advertising fee.
In case of re-recommendation, we will give 1 bonus position for each new and valid registration bidder. p>
The condition for using bonus positions is its cost price, ie EUR 7 gross payment.
---
Location of positions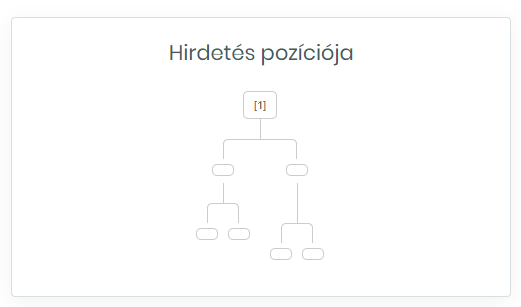 The resulting position is numbered. The first position you receive is among the ad positions. The advertiser sees this here at the top of the tree.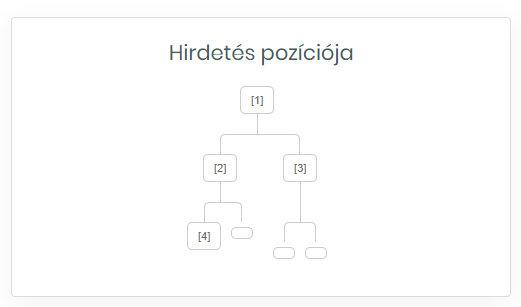 The positions of the following advertisers in the tree structure follow each other in order from left to right.

If all three levels of the tree are full, that is, the position at the top of the tree is transferred to another tree, between the credit positions, here also to the top of the tree. The filled ad position is marked in green.

Our advertisers' filled ad positions are constantly transferred to the credit tree, always in ascending order from left to right.
If all three levels of the credit tree are full, the advertiser is eligible for a credit of $ 125 after their position. No additional conditions, the advertiser is entitled to this money immediately after each position filled!
 A credit is essentially a cash payment that an advertiser must initiate after a filled position in the My Positions menu by clicking the 'request a credit' button below that filled position.